Website:  JOEBOWMAN.NET
Video of my Mom (BETTYBOWMAN.NET) and Dad in the Nevada desert in 1959 on a film set with their pal, Sammy Davis, Jr.
In the Sunday Houston Chronicle – January 5, 2014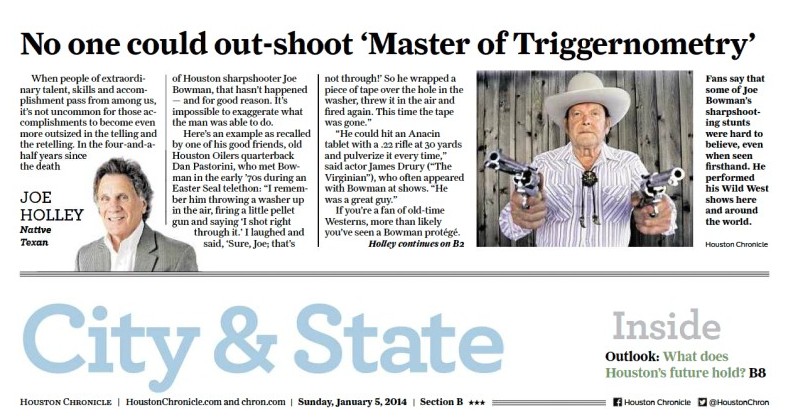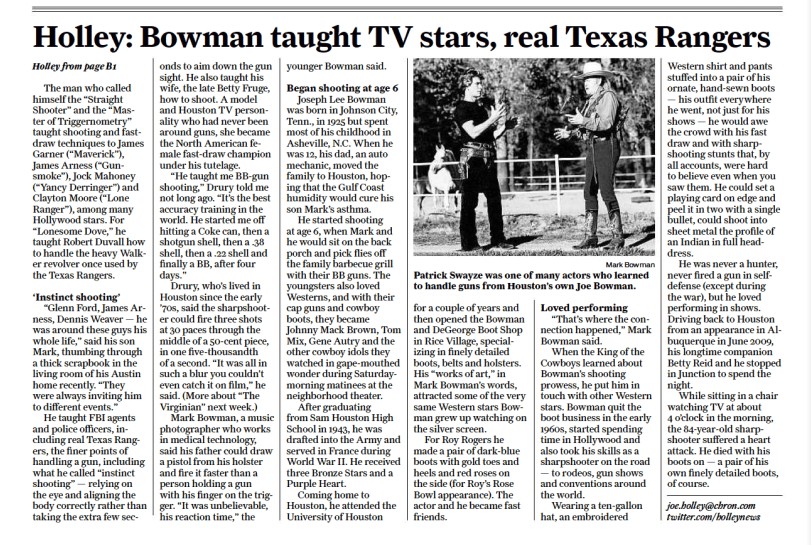 My Dad and Mom in Los Angeles in 1959 working with James Garner…..  So glad my Dad left me these home movies…..!